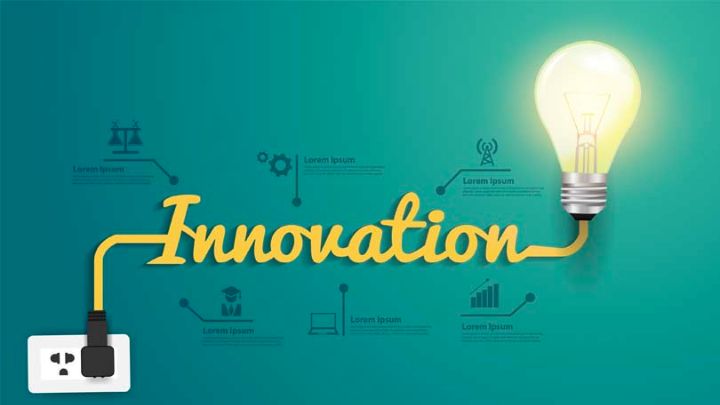 In the first two parts of this series of articles on innovation, I wrote about why companies need to innovate and also on how management and employees have to change their mindsets in order to create an innovative culture within the organisation.
In this concluding article, I will discuss more about the processes that need to change in order to facilitate the seeding of an innovative culture within the company.
Many companies, when they embark on their journey of innovation, fall into a common trap of applying old business models and ways of doing things to the new ideas they want to try out.
But when you are testing out an idea that has a high degree of uncertainty, you require a different treatment.
The old ways of working will kill the project even before it can get tested.
So an important path to innovation is clearing the artefacts in the company that hold people back from being innovative.
Who drives innovation?
For a company to be successful in its journey of innovation, it must be driven by all levels within the company.
The CEO and senior management set the tone and direction and must walk the talk; the middle management must help to facilitate things by allowing ideas to be tested and not snuffed out too quickly; all other employees must feel they have the space to experiment and get creative.
It takes all levels to work towards that goal of becoming more innovative so a purely top-down style of management may not be the most conducive environment for innovation to thrive.
Take the company Intel as an example.
When Intel first started 50 years ago, it was mainly a memory company, producing S-RAM and D-RAM memory chips.
For 13 years, it remained that way and senior executives always held the line that it was a memory company.
But customers started telling the junior staff in the company that they wanted chips that had multiple functions.
The frontline staff started experimenting and making such multiprocessors.
And even though there was great demand for these new products, senior executives still termed Intel as a memory company although it gave employees the leeway to continue producing the new product.
It was only until microprocessors accounted for more than half of the company's profits that it hit senior management and they started saying "I guess we're not a memory company anymore, we're a microprocessor company now".
What does the Intel experience teach us?
That innovation can come from the bottom too – the frontline staff who are closest to the customers and who understand their needs best.
Therefore, it is key that everyone from the most junior staff in the company feels that he or she can contribute ideas that managers would not dismiss out of hand.
Recognise that leaders don't always know best
Which brings me to the next point – that leaders of a company don't always know the problems its customers or junior staff are facing and what needs they have.
In fact, some studies have estimated that CEOs and senior management know as little as only 4% of a company's problems; middle managers about 20% and the other employees know most, if not all of it.
If this is the case, a company should put in place channels that allow more interaction between the top and bottom layers so that the disconnect is lessened.
Make it easier for managers to make decisions
When an idea has a higher degree of uncertainty, it becomes more difficult for leaders to make a decision, especially if the losses are potentially huge.
So we have to find a way for the manager to have the flexibility to run experiments in short sprints to test if the idea is worth developing while not investing too much money into it.
One way to do this is to look at splitting a project into various phases of testing.
In the traditional mode of doing things, the manager would have to ask for a budget to last the entire length of the project. This would usually mean the sum would be much bigger and senior management may see it as more risky due to the amount invested into a project with uncertain outcomes.
However, if we split a project into tranches, it may make it easier to get approval to kick-start the project. The amount invested at the start would also be much lower.
For the next tranche to start, the team pursuing the idea must show results that justify further testing and further funding.
This method limits the liability of the project. It also puts more discipline on the team to ensure the idea is tested properly and promotes out-of-the-box thinking when faced with a problem or setback.
Doing projects in tranches also mean that more projects can be undertaken at the same time rather than have to join the queue and wait for more resources and budget to be available.
Experiments should always have 'two-way doors'. A two-way door project is one where you can easily back out of if you realise you had entered mistakenly. This means you get out before you invest too much into what may end up as a pointless venture.
But if the project has only a one-way door, then it is almost like there is no way back. In such circumstances, we probably need to be more certain of the possible success of the project before we even embark on trials.
Focus on creating innovators, not innovations
Some companies focus on finding innovations-tasking employees to think of new solutions to old problems.
But the problem with that is that the employees do not usually come equipped with the necessary skills to be innovative.
INSEAD Professor Nathan Furr, who lectures on strategy and innovation and who conducted our two-day leadership forum on innovation, said that companies should focus on creating lifetime innovators instead.
His class at INSEAD focuses not on creating innovations, but on molding innovators.
At MasterCard Labs, the R&D arm of the global credit card, the stated goal is to produce innovators, not necessarily innovation.
Once you create innovators within your organisation, innovations will come.
To do this, we have to put in place a learning culture within the company and help train our employees to develop a more innovative mind.
We won't create innovators nor innovations overnight. But if we have the right environment and culture, and provide our staff with the right tools to be more innovative, we will get there.
Disclaimer applicable to recommendation
This document, prepared by Bank of Singapore Limited (Co Reg. No.: 197700866R) (the "Bank"), is for information purposes only and is not, by itself, intended for anyone other than the recipient. It is not an offer or a solicitation to deal in any of the investment products referred to herein or to enter into any legal relations, nor an advice or by itself a recommendation with respect to such investment products. It does not have regard to the specific investment objectives, investment experience, financial situation and the particular needs of any recipient or customer. Customers should exercise caution in relation to the investment. Customers should independently evaluate each investment product and consider the suitability of such investment product, taking into account customer's own specific investment objectives, investment experience, financial situation and/or particular needs. If a customer is in doubt about the contents of this document and/or the suitability of any investment products mentioned in this document for the customer, the customer should to obtain independent financial, legal and/or tax advice from its professional advisers as necessary, before dealing in any investment products mentioned in this document.


This document and other related documents have not been reviewed by, registered or lodged as a prospectus, information memorandum or profile statement with the Monetary Authority of Singapore nor any regulator in Hong Kong or elsewhere.


This document may not be published, circulated, reproduced or distributed in whole or in part to any other person without the Bank's prior written consent. This document is not intended for distribution to, publication or use by any person in any jurisdiction outside Singapore, Hong Kong, or such other jurisdiction as the Bank may determine in its absolute discretion, where such distribution, publication or use would be contrary to applicable law or would subject the Bank and its related corporations, connected persons, associated persons and/or affiliates (collectively, "Affiliates") to any registration, licensing or other requirements within such jurisdiction.


Investments in financial instruments or other products carry significant risk, including the possible loss of the principal amount invested. Financial instruments or other products denominated in a foreign currency are subject to exchange rate fluctuations, which may have an adverse effect on the price or value of an investment in such products. No liability is accepted by the Bank for any loss (whether direct, indirect or consequential) that may arise from any use of the information contained in or derived from this document. Past performance is not a guarantee or indication of future results. Any prices provided in this document (other than those that are identified as being historical) are indicative only and do not represent firm quotes as to either price or size. You should contact your local representative directly if you are interested in buying or selling any financial instrument or other product or pursuing any trading strategy that may be mentioned in this document.


While reasonable efforts have been made to ensure that the contents of this document have been obtained or derived from sources believed by the Bank and its Affiliates to be reliable, neither the Bank nor its Affiliates has independently verified the accuracy of such source(s). The Bank and its Affiliates and their respective officers, employees, agents and representatives do not make any express or implied representations, warranties or guarantees as to the accuracy, timeliness or completeness of the information, data or prevailing state of affairs that are mentioned in this document and do not accept any liability for any loss or damage whatsoever, direct or indirect, arising from or in connection with the use of the contents of this document.


The Bank and its Affiliates may have issued other reports, analyses, or other documents expressing views different from the contents hereof and all views expressed in all reports, analyses and documents are subject to change without notice. The Bank and its Affiliates reserve the right to act upon or use the contents hereof at any time, including before its publication herein.


The author of this document may have discussed the information contained therein with others within or outside the Bank and the author and/or such other Bank personnel may have already acted on the basis of this information (including communicating the information contained herein to other customers of the Bank). The Bank, its personnel (including those with whom the author may have consulted in the preparation of this communication), and other customers of the Bank may be long or short the financial instruments or other products referred to in this document, may have acquired such positions at prices and market conditions that are no longer available, and may have interests different from or adverse to your interests.


Bank of Singapore Limited is a licensed bank regulated by the Monetary Authority of Singapore in Singapore, an Authorized Institution as defined in the Banking Ordinance of Hong Kong (Cap 155), regulated by the Hong Kong Monetary Authority in Hong Kong and a Registered Institution as defined in the Securities and Futures Ordinance of Hong Kong (Cap.571) regulated by the Securities and Futures Commission in Hong Kong. Bank of Singapore Limited, its employees and discretionary accounts managed by its Singapore Office may have long or short positions or may be otherwise interested in any of the investment products (including derivatives thereof) referred to in this document and may from time to time dispose of any such investment products. Bank of Singapore Limited forms part of the OCBC Group (being for this purpose Oversea-Chinese Banking Corporation Limited and its subsidiaries, related and affiliated companies). OCBC Group, their respective directors and/or employees (collectively "Related Persons") may or might have in the future interests in the investment products or the issuers mentioned herein. Such interests include effecting transactions in such investment products, and providing broking, investment banking and other financial services to such issuers. OCBC Group and its Related Persons may also be related to, and receive fees from, providers of such investment products.


Bank of Singapore Limited adheres to a group policy (as revised and updated from time to time) that provides how entities in the OCBC Group manage or eliminate any actual or potential conflicts of interest which may impact the impartiality of research reports issued by any research analyst in the OCBC Group.


Past performance is not always indicative of likely or future performance. The value of any investment or income may go down as well as up. All investments involve an element of risk, including capital loss. Customers who are interested to invest in such investment products should read the risk disclosures and governing terms and conditions that are set out in the relevant offering documents.


These materials are prepared solely for distribution into jurisdictions where such distribution is permitted by law. These materials are for the internal use of the intended recipients only and may contain information proprietary to the Bank which may not be reproduced or redistributed in whole or in part without the Bank's prior consent.


Dual currency investments, structured deposits and other investment products are not insured by the Singapore Deposit Insurance Corporation.