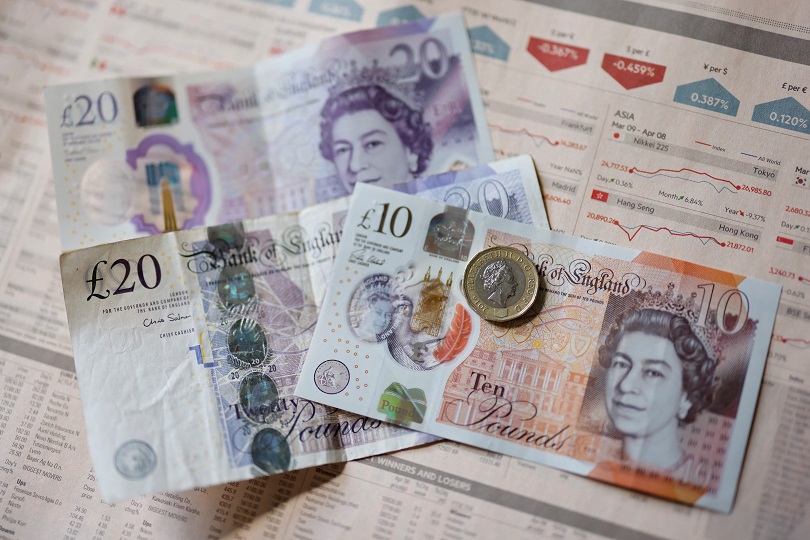 The UK's economic and political crises are increasing the risk of a GBP collapse, similar to 1985 when 1.05 was reached against the USD.
Inflation is at three-decade highs above 10%. The economy is set to enter recession as Russia causes European energy prices to soar, and industrial disputes over pay are worsening.
At the same time, UK public services are near breaking point after the pandemic, Brexit continues to disrupt trade and the government is paralysed until a new prime minister starts.
The Bank of England has lifted its Bank Rate to 1.75%. We expect a 50bps September rise and 25bps in November and December. But rate hikes may not avert a GBP collapse this year.
Source: AFP
The UK's crises are raising the risk of a GBP collapse. The currency has fallen to 1.17 against the USD, near its lows of 1.15 after the UK voted to leave the European Union as the first chart shows. A sudden loss of investor confidence now could see a test of its all-time low of 1.05 in 1985.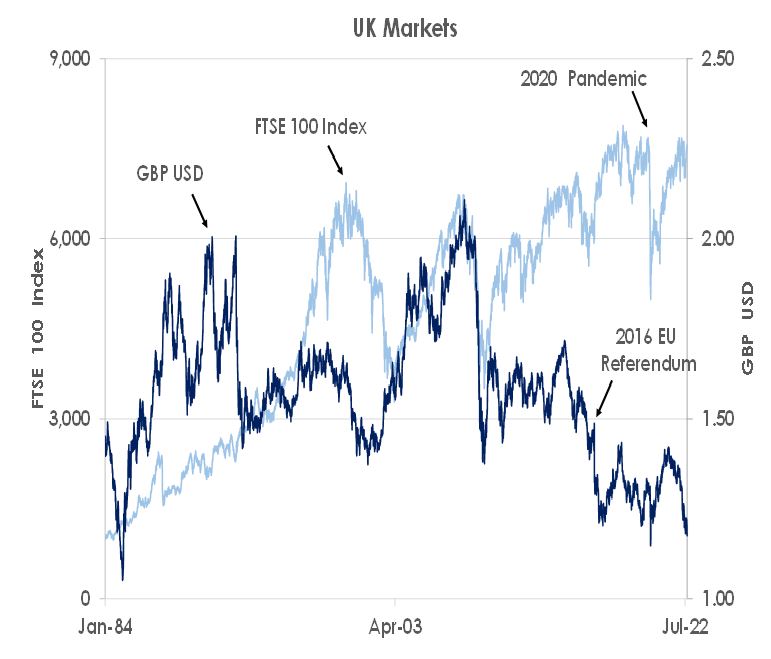 Source: Bank of Singapore, Bloomberg.
This summer the UK is suffering several crises.