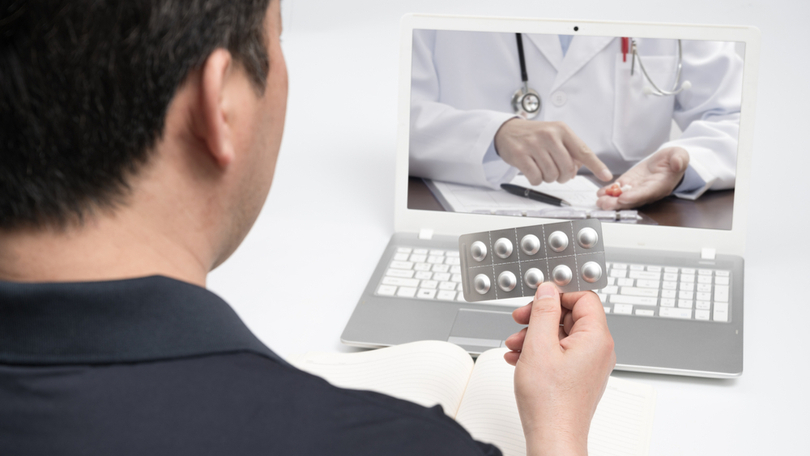 Pandemic to hasten rapid pace of disruption in Asia tech
Asia's once-booming technology scene is suffering from the Covid-19 outbreak but the news is not completely negative. Some companies, particularly in health-related areas, have benefited while others have taken advantage of the crisis to make big strategic investments.
Overall, the pandemic may accelerate the already rapid pace of disruption under way in Asia tech, analysts say. Sharp divisions are set to appear not only between strong and weak companies, but also between vulnerable and resilient industry sectors.
"We will have a severe recession [in Asia] . . . but not a depression," says Donghyun Park, economist at the Asian Development Bank in Manila. "Governments can and should and will act ultra forcefully," he says, suggesting that their efforts may be enough to avert lasting economic damage.
Duane Kuang, managing partner of Qiming Venture Partners, a venture capital firm with $5.3bn under management in 200 portfolio companies across Asia, expects a polarising effect.
"There are companies that were struggling before the pandemic, and then things just got much worse," he says. His fund will take a "very cautious look" at some weaker portfolio companies.
But Qiming, which in April raised a $1.1bn fund to invest in healthcare and the technology, media and telecoms sectors, sees several advantages in the current environment. Healthcare is the obvious beneficiary but the attractiveness of some information technology and artificial intelligence companies has also been enhanced, Mr Kuang says.
CanSino Biologics, a listed Chinese biotech company, announced in April that it was moving into a second phase of clinical trials for a potential vaccine against the Covid-19 virus. Other compan­ies, which provide medical ad­vice online, have seen a strong rise in traffic, particularly in China, as patients resist going to hospitals.
WeDoctor, a Qiming portfolio company that provides online video consultations between patients and a pool of 320,000 doctors, saw usage rates surge as the epidemic took hold in China. The company is preparing for a $1bn initial public offering in Hong Kong, according to people familiar with the matter.
In another example, Akeso, a little-known Chinese biotech company that develops cancer drugs and immunology treatments, found that demand for its debut share offering on the Hong Kong market in April sharply outstripped supply. Demand for the $314m float was 639 times the number of shares offered as Hong Kong's many "mom and pop" investors bought into the healthcare theme.
The virus could also benefit some Chinese ecommerce companies. JD.com is understood to be planning to raise up to $3bn in a share offering on Hong Kong's stock market while publicising its feat of posting double-digit growth in the first quarter in spite of city lockdowns in China.
Such activity follows an unprecedented five years for Asia's tech sector. First, China became home to the world's most vibrant start-up ecosystem, judged by the number of "unicorns" — the start-ups it created that are valued at more than $1bn.
Then some of that dynamism spread to south-east Asia and India, helping to seed a tech renaissance that flourished until the virus struck.
By mid-2019, India had emerged as one of the most vigorous tech centres, boasting some 30 unicorns, up from a handful two years before.
Similarly, south-east Asia, a region of 650m people in 11 countries, was also riding a tech wave with start-ups such as Grab in Singapore and Go-Jek in Indonesia achieving valuations of $14bn and $10bn respectively as they rolled out "superapps", which offer a host of services from ride-hailing to food delivery on a single smartphone app.
This year, though, some of the dynamism has faded because of the pandemic and fallout from a disastrous investment by SoftBank, the biggest investor in Asian tech, in WeWork, the US office-space start-up. Funds raised by venture capital firms focused on Asia fell to a seven-year low of $2.2bn in the first quarter, according to UK data provider Preqin.
Aside from travel-related start-ups, one of the worst-hit sectors is financial technology, or fintech. Two consumer finance companies in Indonesia, Akulaku and Kredit Pintar, show the stress felt in this country of 267m people.
Akulaku, backed by Alibaba's payments unit Ant Financial and Qiming Venture Partners, was suspended from Mintos, a global peer-to-peer lending platform, after it failed to repay on time $5.1m in loans raised from investors. Kredit Pintar has all but stopped disbursing loans because of the crisis.
Nevertheless, the downturn has created opportunities for tech companies with deep pockets. Facebook's announcement in April that it would invest $5.7bn in Reliance Jio may be the most consequential bet on the Indian market by a US tech giant to date.
The move appears aimed at creating a superapp to connect India's 400m users of Facebook's WhatsApp to some 60m small and medium-sized businesses.
Jio brings plenty to the party. It is owned by Mukesh Ambani, India's richest man, and operates a cut-price mobile internet service with 388m Indian users.
Such overtures by big US tech hint at the battle for India's and south-east Asia's market potential being waged between US and Chinese giants. It pits companies such as Alibaba, Tencent, Google, Amazon, Facebook and Uber against each other in an attempt to dominate technology ecosystems in a region of 2.5bn people.
India has the world's largest pool of IT talent . . . if you look at Silicon Valley, it is full of Indian entrepreneurs

Donghyun Park
A key question remains, however. After the pandemic has swept through the region's economies, what will be left of Asia's promising technology markets?
Mr Park at the ADB is adamant that India's tech advance is sustainable. "India has the world's largest pool of IT talent . . . on top of that, if you look at Silicon Valley it is full of Indian entrepreneurs starting their own businesses."
His comments could apply more generally: the momentum closing the innovation gap between Asia and the west is likely to continue.
This article has been reproduced with permission from FT.com and was originally published on FT.com on 11 May 2020.
© 2020 The Financial Times Ltd. All rights reserved. Please do not copy and paste FT articles and redistribute by email or post to the web.
Disclaimer applicable to recommendation
IMPORTANT INFORMATION:
The contents of this article have not been prepared or reviewed by Bank of Singapore Limited (the "Bank"). The Bank is not responsible for the accuracy or completeness of the information contained in this article which may change without prior notice. This article may contain views which are not representative of the views of the Bank, and such views may have been derived without discussion, consultation or agreement with the Bank. You will need to decide as to whether or not the contents are suitable for you. When you are in doubt, please seek your own independent financial, legal, tax or other advice as you deem fit. Neither the Bank nor any of its officers accept any liability for any loss whatsoever arising out of or in connection with your use of the information in the article.

Cross-Border Marketing

Australia: Bank of Singapore Limited (i) is exempt from the requirement to hold an Australian financial services (AFS) licence under the Corporations Act 2001 (Cth) in respect of all financial products or financial services it provides in accordance with ASIC Class Order 03/1102 (as continued in force by ASIC Corporations (Repeal and Transitional) Instrument 2016/396) to any person in Australia who is a wholesale client, and (ii) is regulated by the Monetary Authority of Singapore under Singaporean laws which differ from Australian laws. Brunei: This document has not been delivered to, licensed or permitted by the Autoriti Monetari Brunei Darussalam, the authority as designated under the Brunei Darussalam Securities Markets Order, 2013 and the Banking Order, 2006; nor has it been registered with the Registrar of Companies, Registrar of International Business Companies or the Brunei Darussalam Ministry of Finance. The products mentioned in this document are not registered, licensed or permitted by the Autoriti Monetari Brunei Darussalam or by any other government agency or under any law in Brunei Darussalam. Any offers, acceptances, sales and allotments of the products shall be made outside Brunei Darussalam. Hong Kong SAR: Bank of Singapore Limited is an Authorized Institution as defined in the Banking Ordinance of Hong Kong (Cap 155), regulated by the Hong Kong Monetary Authority in Hong Kong and a Registered Institution as defined in the Securities and Futures Ordinance of Hong Kong (Cap. 571), regulated by the Securities and Futures Commission in Hong Kong. Indonesia: The offering of the investment product in reliance of this document is not registered under the Indonesian Capital Market Law and its implementing regulations, and is not intended to constitute a public offering of securities under the Indonesian Capital Market Law and its implementing regulations. According, this investment product may not be offered or sold, directly or indirectly, within Indonesia or to citizens (wherever they are domiciled or located), entities or residents, in any manner which constitutes a public offering of securities under the Indonesian Capital Market Law and its implementing regulations. Japan: The information contained in this document is for general reference purposes only. It does not have regard to your specific investment objectives, financial situation, risk tolerance and particular needs. Nothing in this document constitutes an offer to buy or sell or an invitation to offer to buy or sell or a recommendation or a solicitation to buy or sell any securities or investment. We do not have any intention of conducting regulated business in Japan. You acknowledge that nothing in this document constitutes investment or financial advice or any advice of any nature. Malaysia: Bank of Singapore Limited does not hold any licence, registration or approval to carry on any regulated business in Malaysia (including but not limited to any businesses regulated under the Capital Markets & Services Act 2007 of Malaysia), nor does it hold itself out as carrying on or purport to carry on any such business in Malaysia. Any services provided by Bank of Singapore Limited to residents of Malaysia are provided solely on an offshore basis from outside Malaysia, either as a result of "reverse enquiry" on the part of the Malaysian residents or where Bank of Singapore Limited has been retained outside Malaysia to provide such services. As an integral part of the provision of such services from outside Malaysia, Bank of Singapore Limited may from time to time make available to such residents documents and information making reference to capital markets products (for example, in connection with the provision of fund management or investment advisory services outside of Malaysia). Nothing in such documents or information is intended to be construed as or constitute the making available of, or an offer or invitation to subscribe for or purchase any such capital markets product. Myanmar: The provision of any products and services by Bank of Singapore Limited shall be solely on an offshore basis. You shall ensure that you have and will continue to be fully compliant with all applicable laws in Myanmar when entering into discussion or contracts with Bank of Singapore Limited. Oman: This document does not constitute a public offer of investment, securities or financial services in the Sultanate of Oman, as contemplated by the Commercial Companies Law of Oman (Royal Decree No. 4/1974), Banking Law of Oman (Royal Decree No. 114/2000) or the Capital Market Law of Oman (Royal Decree No. 80/1998) and the Executive Regulations of the Capital Market Law (Ministerial Decision No. 1/2009) or an offer to sell or the solicitation of any offer to buy non-Omani investment products, securities or financial services and products in the Sultanate of Oman. This document is strictly private and confidential. It is being provided to a limited number of sophisticated investors solely to enable them to decide whether or not to make an offer to invest in financial products mentioned in this document, outside of the Sultanate of Oman, upon the terms and subject to the restrictions set out herein and may not be reproduced or used for any other purpose or provided to any person other than the original recipient. Additionally, this document is not intended to lead to the making of any contract within the territory or under the laws of the Sultanate of Oman. The Capital Market Authority of Oman and the Central Bank of Oman take no responsibility for the accuracy of the statements and information contained in this document or for the performance of the financial products mentioned in this document nor shall they have any liability to any person for damage or loss resulting from reliance on any statement or information contained herein. Russia: The investment products mentioned in this document have not been registered with or approved by the local regulator of any country and are not publicly distributed in Singapore or elsewhere. This document does not constitute or form part of an offer or invitation to the public in any country to subscribe for the products referred to herein. South Korea: The document does not constitute an offer, solicitation or investment advertisement to trade in the investment product referred to in the document. The Philippines: The information contained in this document is not intended to constitute a public offering of securities under the Securities Regulation Code of the Philippines. Dubai International Financial Center (DIFC): Bank of Singapore Limited has a branch registered in the Dubai International Financial Centre ("DIFC") which is regulated by the Dubai Financial Services Authority ("DFSA"). Bank of Singapore Limited (DIFC Branch) is not a financial institution licensed in the United Arab Emirates outside of the DIFC and does not undertake banking or financial activities in the United Arab Emirates nor is it licensed to do so outside of the DIFC. This material is provided for information purposes only and it is general information not specific in any way to any particular investor, investor type, strategy, investment need or other financial circumstance. As such this information is not financial advice or a financial promotion, nor is it intended to influence an investor's decision to invest. It is not to be construed as an offer to buy or sell or solicitation of an offer to buy or sell any financial instruments or to participate in any particular trading strategy in any jurisdiction. The material is only intended for persons who fulfill the criteria to be classified as "Professional Clients" as defined under the DFSA rules and should not be reviewed, received, provided to or relied upon by any other person. United Arab Emirates (U.A.E): The information contained herein is exclusively addressed to the recipient. The offering of certain products in this document has not been and will not be registered with the Central Bank of United Arab Emirates or Securities & Commodities Authority in the United Arab Emirates. Any products in this document that are being offered or sold do not constitute a public offering or distribution of securities under the applicable laws and regulations of the United Arab Emirates. This document is not intended for circulation or distribution in or into the UAE, other than to persons in the UAE to whom such circulation or distribution is permitted by, or is exempt from the requirements of, the applicable laws and regulations of the United Arab Emirates. The distribution of the information contained herein by the recipient is prohibited. Where applicable, this document relates to securities which are listed outside of the Abu Dhabi Securities Exchange and the Dubai Financial Market. The Bank of Singapore Limited is not authorized to provide investment research regarding securities listed on the exchanges of the United Arab Emirates which are outside of the DIFC. United Kingdom: In the United Kingdom, this document is being made available only to the person or the entity to whom it is directed being persons to whom it may lawfully be directed under applicable laws and regulations of the United Kingdom (such persons are hereinafter referred to as 'relevant persons'). Accordingly, this document is communicated only to relevant persons. Persons who are not relevant persons must not act on or rely on this document or any of its contents. Any investment or investment activity to which this document relates is available only to relevant persons and will be engaged in only with relevant persons. Relevant persons in receipt of this document must not distribute, publish, reproduce, or disclose this document (in whole or in part) to any person who is not a relevant person. United States of America: This product may not be sold or offered within the United States or to U.S. persons. In Hong Kong, Bank of Singapore Limited is a branch of Bank of Singapore Limited incorporated in Singapore with limited liability.
© 2019 Bank of Singapore Limited. All rights reserved.
Version: December 2019