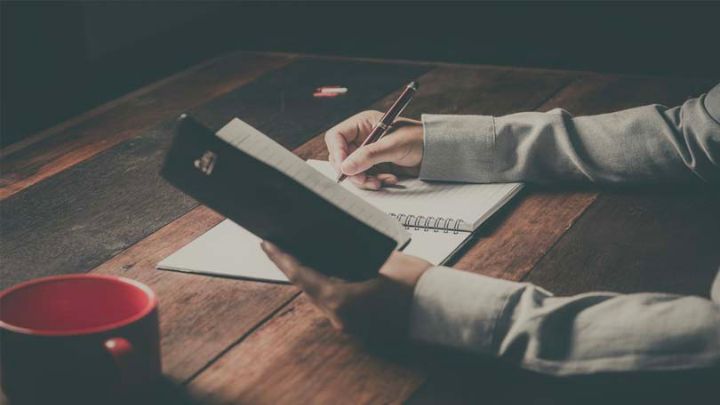 In my previous articles, I shared about the importance of governance in family businesses as well as how to get started in planning for family governance.
To reiterate, we believe it is crucial for successful family businesses to put in place proper rules on issues such as succession so as to ensure the business and the family continues to thrive through multiple generations.
The best way to do this is to set up a family office run by professionals as this provides a wholistic view of the family's financial interests.
Singapore's reputation for its stable government and pro-business it the ideal location to set up a family office environment makes it the ideal location to set up a family office.
Making the decision to set up a family office for your business is the first step. Once you have determined that, there are some key considerations to think about.
In this article, I will spell out the 7 key points which families should consider when setting up a family office.
1. What are your objectives for setting up a family office?
The family office is a centralised unit which helps to coordinate the various activities of the family.
This would include a coherent investment strategy for the whole family, tax filing, accounts consolidation and so on.
Knowing the objectives for setting up a family office helps you frame the right issues to consider when finalising the optimal structure for the Family Office.
For instance, if one of the patriarch's key objectives is to enable his key family members to acquire a legitimate status to work and be based permanently in Singapore, he will need to appoint these family members as members of his Family Office Investment Committee.
For clients looking to move overseas, the family office would also look at immigration issues and explore possible tax residency statuses.
Another role a family office increasingly plays is in helping businesses consolidate its Common Reporting Standard (CRS) reporting.
The CRS is an information standard for the automatic exchange of tax and financial information globally which aims to combat tax.
Tax advisers whom we partner will explain to the family the different tax exemption schemes and requirements to see how to best maximise the available tax benefits while not breaching any tax laws.
We can then propose the most relevant family office structure to meet the family's needs.
Bank of Singapore works with top-notch lawyers and tax advisers to offer the best and most holistic advice to our clients.
What are the assets you are injecting into the family office?
There are many types of assets which you can inject into a family office.
These range from financial investments to even private or publicly-listed companies.
Assets can include real estate and the issues that often crop up in this area are whether the property is in a jurisdiction which imposes inheritance tax, transfer tax and have other holding restrictions.
Some of our clients own valuable items such as private planes, boats, rare artworks, precious stones and metals, as well as family heirloom items.
Determination of the specific assets to be injected is crucial as the respective lawyers in the locale of these assets will need to provide specific tax and legal advice to the client to evaluate the optimal mechanism to effect the asset transfer.
We will review the bankable assets and discuss the investment strategy options with the clients.
For example, we may suggest alternative structures for non-bankable assets such as a Private Trust Company for operating business.
What is the investment strategy and mandate for the family office?
To begin, we will need to determine the client's investment objectives and risk profile. Thereafter, we determine the amount of personal assets that will be used for investments.
Once we have these details, we will propose an investment strategy and investment products that matches the client's risk profile and objectives.
For applications under the Monetary Authority of Singapore (MAS) and the Economic Development Board (EDB), the regulatory authorities would expect the family office to have a clear roadmap of the investment strategy and business mandate as part of its evaluation process.
How to apply to MAS for licensing and tax exemption?
Once the business has been incorporated as a Single Family Office, various holding companies would be incorporated under the family office structure.If the business is planning to apply for the Enhanced Tier Fund Tax Exemption Scheme (often referred to as Section 13X), there are requirements that need to be met.
For example, the office would need to hire at least three investment professionals, invest at least S$50 million into the fund entity and have local business spending of at least $200,000 a year.
The business would need to have an interview with the MAS, which we will help to coordinate and prepare the client for.
The MAS would want to see an investment strategy before granting approval for the business to qualify for Section 13X tax exemption.
The 13X exemption allows specified income derived from certain designated investments to be exempted from tax. The designated investments include a wide range of assets such as stocks, shares, securities and derivatives.
What are the ongoing operational requirements?
To set up the family office, the business would need to determine the family office's premises.
Other administrative matters include opening the required bank accounts, implementing IT systems for portfolio aggregation and so on.
We would also prepare annual tax reporting as well as other mandatory reporting such as on CRS and FATCA.
We will also assist clients to appoint external auditors to conduct annual financial audits as well as ongoing investment strategy reviews for the clients.
Succession planning tools to consider
To determine the succession of the family office, we would need to establish family governance guidelines and come up with a Family Constitution.
This helps to avoid family squabbles and infighting after the patriarch passes on.
We would also need to determine the succession of the family office ownership.
This can be in the form of a will, Lasting Power of attorney and private trust companies.
Many clients would want their children, when they get old enough, to be aware of the business and investments.
As such, we will conduct next generation training to help the next generation understand more about the family business and wealth management.
What is the family's philanthropic strategy?
In recent years, we are seeing more family offices take on a philanthropy component as well.
The office can consider establishing a charitable trust that will donate to specific charities.
It is good for families to formulate its philanthropy objectives so that there is clarity on which specific areas of charity it wants to focus on.
On top of this, we can also introduce the family to a network of philanthropy partners and help to host philanthropy meetings as well.
Disclaimer applicable to recommendation
This document, prepared by Bank of Singapore Limited (Co Reg. No.: 197700866R) (the "Bank"), is for information purposes only and is not, by itself, intended for anyone other than the recipient. It is not an offer or a solicitation to deal in any of the investment products referred to herein or to enter into any legal relations, nor an advice or by itself a recommendation with respect to such investment products. It does not have regard to the specific investment objectives, investment experience, financial situation and the particular needs of any recipient or customer. Customers should exercise caution in relation to the investment. Customers should independently evaluate each investment product and consider the suitability of such investment product, taking into account customer's own specific investment objectives, investment experience, financial situation and/or particular needs. If a customer is in doubt about the contents of this document and/or the suitability of any investment products mentioned in this document for the customer, the customer should to obtain independent financial, legal and/or tax advice from its professional advisers as necessary, before dealing in any investment products mentioned in this document.


This document and other related documents have not been reviewed by, registered or lodged as a prospectus, information memorandum or profile statement with the Monetary Authority of Singapore nor any regulator in Hong Kong or elsewhere.


This document may not be published, circulated, reproduced or distributed in whole or in part to any other person without the Bank's prior written consent. This document is not intended for distribution to, publication or use by any person in any jurisdiction outside Singapore, Hong Kong, or such other jurisdiction as the Bank may determine in its absolute discretion, where such distribution, publication or use would be contrary to applicable law or would subject the Bank and its related corporations, connected persons, associated persons and/or affiliates (collectively, "Affiliates") to any registration, licensing or other requirements within such jurisdiction.


Investments in financial instruments or other products carry significant risk, including the possible loss of the principal amount invested. Financial instruments or other products denominated in a foreign currency are subject to exchange rate fluctuations, which may have an adverse effect on the price or value of an investment in such products. No liability is accepted by the Bank for any loss (whether direct, indirect or consequential) that may arise from any use of the information contained in or derived from this document. Past performance is not a guarantee or indication of future results. Any prices provided in this document (other than those that are identified as being historical) are indicative only and do not represent firm quotes as to either price or size. You should contact your local representative directly if you are interested in buying or selling any financial instrument or other product or pursuing any trading strategy that may be mentioned in this document.


While reasonable efforts have been made to ensure that the contents of this document have been obtained or derived from sources believed by the Bank and its Affiliates to be reliable, neither the Bank nor its Affiliates has independently verified the accuracy of such source(s). The Bank and its Affiliates and their respective officers, employees, agents and representatives do not make any express or implied representations, warranties or guarantees as to the accuracy, timeliness or completeness of the information, data or prevailing state of affairs that are mentioned in this document and do not accept any liability for any loss or damage whatsoever, direct or indirect, arising from or in connection with the use of the contents of this document.


The Bank and its Affiliates may have issued other reports, analyses, or other documents expressing views different from the contents hereof and all views expressed in all reports, analyses and documents are subject to change without notice. The Bank and its Affiliates reserve the right to act upon or use the contents hereof at any time, including before its publication herein.


The author of this document may have discussed the information contained therein with others within or outside the Bank and the author and/or such other Bank personnel may have already acted on the basis of this information (including communicating the information contained herein to other customers of the Bank). The Bank, its personnel (including those with whom the author may have consulted in the preparation of this communication), and other customers of the Bank may be long or short the financial instruments or other products referred to in this document, may have acquired such positions at prices and market conditions that are no longer available, and may have interests different from or adverse to your interests.


Bank of Singapore Limited is a licensed bank regulated by the Monetary Authority of Singapore in Singapore, an Authorized Institution as defined in the Banking Ordinance of Hong Kong (Cap 155), regulated by the Hong Kong Monetary Authority in Hong Kong and a Registered Institution as defined in the Securities and Futures Ordinance of Hong Kong (Cap.571) regulated by the Securities and Futures Commission in Hong Kong. Bank of Singapore Limited, its employees and discretionary accounts managed by its Singapore Office may have long or short positions or may be otherwise interested in any of the investment products (including derivatives thereof) referred to in this document and may from time to time dispose of any such investment products. Bank of Singapore Limited forms part of the OCBC Group (being for this purpose Oversea-Chinese Banking Corporation Limited and its subsidiaries, related and affiliated companies). OCBC Group, their respective directors and/or employees (collectively "Related Persons") may or might have in the future interests in the investment products or the issuers mentioned herein. Such interests include effecting transactions in such investment products, and providing broking, investment banking and other financial services to such issuers. OCBC Group and its Related Persons may also be related to, and receive fees from, providers of such investment products.


Bank of Singapore Limited adheres to a group policy (as revised and updated from time to time) that provides how entities in the OCBC Group manage or eliminate any actual or potential conflicts of interest which may impact the impartiality of research reports issued by any research analyst in the OCBC Group.


Past performance is not always indicative of likely or future performance. The value of any investment or income may go down as well as up. All investments involve an element of risk, including capital loss. Customers who are interested to invest in such investment products should read the risk disclosures and governing terms and conditions that are set out in the relevant offering documents.


These materials are prepared solely for distribution into jurisdictions where such distribution is permitted by law. These materials are for the internal use of the intended recipients only and may contain information proprietary to the Bank which may not be reproduced or redistributed in whole or in part without the Bank's prior consent.


Dual currency investments, structured deposits and other investment products are not insured by the Singapore Deposit Insurance Corporation.