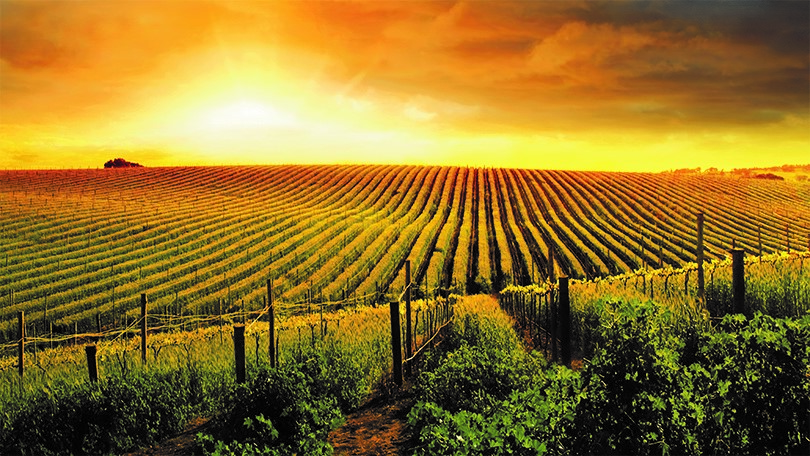 In May 2019, a Californian jury found Monsanto's weed killer, Roundup, to be a "substantial factor" in the cancer suffered by a couple and ordered the American agrochemical company to pay them US$2 billion in damages. This was the third and largest verdict against Monsanto, now owned by German pharmaceutical giant Bayer, over its decades-old product.
A judge slashed the award to US$86.7 million in July after Bayer appealed, but it is cold comfort for the company. An estimated 13,400 similar Roundup cancer cases are pending in state and federal courts across the United States. European investors and Bayer's management are in shock at the size of the settlements.
Financial damage to Bayer aside, it is hard to overstate the potential long-term significance of the Roundup lawsuits on the food industry. In 2017, Monsanto and DowDuPont were estimated to account for 60 percent of the global agricultural seed market. In the US, up to 80 percent of the corn and soybean market was controlled by Bayer/Monsanto and DowDuPont in 2018. Not surprisingly, the majority of US corn and soybeans have been genetically modified to withstand Roundup, whose active ingredient glyphosate is blamed for the cancer flaring up in gardeners and farmers.
The Roundup court cases will make the public become increasingly aware of the health risks they have been exposed to by the low-quality, high-volume food industry, inevitably leading to a shift of consumer behaviour. Already, media reports of Roundup seeping into the food chain is causing widespread unease even as the backlash against genetically modified foods continues to grow.
The food industry is ripe for a revolution. The model of the future will not be found in the mass production sector of the industry, which has pursued lower prices by squeezing more yield from crops and livestock on constantly shrinking space. Smart money should seek technology or operations breakthroughs that will replace present practices. The answer might just be found in an unexpected product: wine.
Eco-certified, but don't tell anyone
As an industry, wine couldn't be more different than the low-quality, high-volume food industry. Wine's dual function as a high-end food product and investment instrument means wine producers have had a long, ongoing interest in sustainable value based on quality. Precisely because of this, the wine industry's workings may guide the future of food.
Consider, for one thing, that while there may be as many as tens of thousands of wine producers across the globe, only some 250 are worth investing in. As one would expect, wary of competitors and fraudsters, these vineyards are extremely cautious about sharing too much of their production and storage expertise. But there is possibly a second, more interesting reason for their discretion: The top-end wine producers fear that by opening up, they could actually hurt their image.
The wine industry in California offers insights. Increasingly, Californian wine producers are combining modern wine-growing practices with environmentally friendly methodologies, which qualifies them for so-called eco-certification. In a study published in 2016, Magali Delmas, Olivier Gergaud and Jinghui Lim noted that the number of eco-certified Californian winemakers in their database had increased from 10 in 1998 to 57 in 2009. However, vineyards rarely use this certification as a selling point out of concern that consumers might consider eco-labelled products as inferior.
In other words, the wine industry is shifting towards eco-friendly products while trying to keep this information away from the consumer. This is in stark contrast to Big Food, which follows the exact opposite strategy: plastering product packaging with often-questionable health claims that may lead to consumers becoming more leery than loyal.
The irony is that, contrary to popular perception, eco-certified wines are rated more highly than non-certified ones. In their study, Delmas et al crunched the ratings of more than 74,000 wines produced in California between 1998 and 2009. They found that "being eco-certified increases the scaled score of the wine by 4.1 points on average [typically out of 100]." Adoption of wine eco-certification production methodologies has a statistically significant and positive effect on wine ratings.
Less is more
The upshot of eco-friendly production practices' benign effect on wine quality is, quite simply, better returns for the producer. In a study published in 2014, Australia-based researchers Edward Oczkowski and Hristos Doucouliagos found a positive and significant correlation between wine scores and price. It is safe to conclude that wine producers in California are increasingly shifting towards environment-friendly production because it enhances the quality and hence the value of their product. Many consumers, meanwhile, have been drinking eco-friendly wine for years without realising it.
The correlation between eco-friendly production, quality and prices extends to the rest of the food industry, possibly even more strongly since foods labelled "non-GMO", for instance, don't suffer from an image problem. As consumers become increasingly vigilant about what, rather than how much, they eat, food producers will have ever more incentives to adopt less environment-damaging practices while producing better-quality food.
In the industrialised world, which is struggling with obesity, such a trend would have additional health benefits. If regulators and the media continue to nudge the population in the right direction, consumers will shift from over-consumption of low-quality food towards a more appropriate consumption level of higher quality products, while keeping steady their overall expenditure on food. That is something we can all say "cheers" to.
The original version of this post was published in European Business Review.
Kevin Parker is Managing Partner of Sustainable Insight Capital Management. He was a member of the management board of Deutsche Bank for 10 years and the Global Head of Deutsche Asset Management from 2004 to 2012. He also owns Château Maris in Languedoc, France.
Boris N. Liedtke is a Distinguished Executive Fellow at the INSEAD Emerging Markets Institute.
This article is republished courtesy of INSEAD Knowledge. Copright INSEAD 2020. The opinions expressed in this publication are those of the authors. They do not purport to reflect the opinion or views of Bank of Singapore Limited or its affiliates..

Disclaimer applicable to recommendation
IMPORTANT INFORMATION:
The contents of this article have not been prepared or reviewed by Bank of Singapore Limited (the "Bank"). The Bank is not responsible for the accuracy or completeness of the information contained in this article which may change without prior notice. This article may contain views which are not representative of the views of the Bank, and such views may have been derived without discussion, consultation or agreement with the Bank. You will need to decide as to whether or not the contents are suitable for you. When you are in doubt, please seek your own independent financial, legal, tax or other advice as you deem fit. Neither the Bank nor any of its officers accept any liability for any loss whatsoever arising out of or in connection with your use of the information in the article.

Cross-Border Marketing

Australia: Bank of Singapore Limited (i) is exempt from the requirement to hold an Australian financial services (AFS) licence under the Corporations Act 2001 (Cth) in respect of all financial products or financial services it provides in accordance with ASIC Class Order 03/1102 (as continued in force by ASIC Corporations (Repeal and Transitional) Instrument 2016/396) to any person in Australia who is a wholesale client, and (ii) is regulated by the Monetary Authority of Singapore under Singaporean laws which differ from Australian laws. Brunei: This document has not been delivered to, licensed or permitted by the Autoriti Monetari Brunei Darussalam, the authority as designated under the Brunei Darussalam Securities Markets Order, 2013 and the Banking Order, 2006; nor has it been registered with the Registrar of Companies, Registrar of International Business Companies or the Brunei Darussalam Ministry of Finance. The products mentioned in this document are not registered, licensed or permitted by the Autoriti Monetari Brunei Darussalam or by any other government agency or under any law in Brunei Darussalam. Any offers, acceptances, sales and allotments of the products shall be made outside Brunei Darussalam. Hong Kong SAR: Bank of Singapore Limited is an Authorized Institution as defined in the Banking Ordinance of Hong Kong (Cap 155), regulated by the Hong Kong Monetary Authority in Hong Kong and a Registered Institution as defined in the Securities and Futures Ordinance of Hong Kong (Cap. 571), regulated by the Securities and Futures Commission in Hong Kong. Indonesia: The offering of the investment product in reliance of this document is not registered under the Indonesian Capital Market Law and its implementing regulations, and is not intended to constitute a public offering of securities under the Indonesian Capital Market Law and its implementing regulations. According, this investment product may not be offered or sold, directly or indirectly, within Indonesia or to citizens (wherever they are domiciled or located), entities or residents, in any manner which constitutes a public offering of securities under the Indonesian Capital Market Law and its implementing regulations. Malaysia: Bank of Singapore Limited does not hold any licence, registration or approval to carry on any regulated business in Malaysia (including but not limited to any businesses regulated under the Capital Markets & Services Act 2007 of Malaysia), nor does it hold itself out as carrying on or purport to carry on any such business in Malaysia. Any services provided by Bank of Singapore Limited to residents of Malaysia are provided solely on an offshore basis from outside Malaysia, either as a result of "reverse enquiry" on the part of the Malaysian residents or where Bank of Singapore Limited has been retained outside Malaysia to provide such services. As an integral part of the provision of such services from outside Malaysia, Bank of Singapore Limited may from time to time make available to such residents documents and information making reference to capital markets products (for example, in connection with the provision of fund management or investment advisory services outside of Malaysia). Nothing in such documents or information is intended to be construed as or constitute the making available of, or an offer or invitation to subscribe for or purchase any such capital markets product. Myanmar: The provision of any products and services by Bank of Singapore Limited shall be solely on an offshore basis. You shall ensure that you have and will continue to be fully compliant with all applicable laws in Myanmar when entering into discussion or contracts with Bank of Singapore Limited. Oman: This document does not constitute a public offer of investment, securities or financial services in the Sultanate of Oman, as contemplated by the Commercial Companies Law of Oman (Royal Decree No. 18/2019), Banking Law of Oman (Royal Decree No. 114/2000) or the Capital Market Law of Oman (Royal Decree No. 80/1998) and the Executive Regulations of the Capital Market Law (Ministerial Decision No. 1/2009) or an offer to sell or the solicitation of any offer to buy non-Omani investment products, securities or financial services and products in the Sultanate of Oman. This document is strictly private and confidential. It is being provided to a limited number of sophisticated investors solely to enable them to decide whether or not to make an offer to invest in financial products mentioned in this document, outside of the Sultanate of Oman, upon the terms and subject to the restrictions set out herein and may not be reproduced or used for any other purpose or provided to any person other than the original recipient. Additionally, this document is not intended to lead to the making of any contract within the territory or under the laws of the Sultanate of Oman. The Capital Market Authority of Oman and the Central Bank of Oman take no responsibility for the accuracy of the statements and information contained in this document or for the performance of the financial products mentioned in this document nor shall they have any liability to any person for damage or loss resulting from reliance on any statement or information contained herein Russia: The investment products mentioned in this document have not been registered with or approved by the local regulator of any country and are not publicly distributed in Singapore or elsewhere. This document does not constitute or form part of an offer or invitation to the public in any country to subscribe for the products referred to herein. Saudi Arabia: The Bank has not received authorization or licensing from the Saudi Arabian Monetary Agency or any other governmental authority in the Kingdom of Saudi Arabia to carry on banking business within the Kingdom of Saudi Arabia and the Bank does not hold itself out as carrying on, and does not carry on banking business. South Korea: The document does not constitute an offer, solicitation or investment advertisement to trade in the investment product referred to in the document. The Philippines: The information contained in this document is not intended to constitute a public offering of securities under the Securities Regulation Code of the Philippines. Dubai International Financial Center (DIFC): Bank of Singapore Limited has a branch registered in the Dubai International Financial Centre ("DIFC") which is regulated by the Dubai Financial Services Authority ("DFSA"). Bank of Singapore Limited (DIFC Branch) is not a financial institution licensed in the United Arab Emirates outside of the DIFC and does not undertake banking or financial activities in the United Arab Emirates nor is it licensed to do so outside of the DIFC. This material is provided for information purposes only and it is general information not specific in any way to any particular investor, investor type, strategy, investment need or other financial circumstance. As such this information is not financial advice or a financial promotion, nor is it intended to influence an investor's decision to invest. It is not to be construed as an offer to buy or sell or solicitation of an offer to buy or sell any financial instruments or to participate in any particular trading strategy in any jurisdiction. The material is only intended for persons who fulfill the criteria to be classified as "Professional Clients" as defined under the DFSA rules and should not be reviewed, received, provided to or relied upon by any other person. United Arab Emirates (U.A.E): The information contained herein is exclusively addressed to the recipient. The offering of certain products in this document has not been and will not be registered with the Central Bank of United Arab Emirates or Securities & Commodities Authority in the United Arab Emirates. Any products in this document that are being offered or sold do not constitute a public offering or distribution of securities under the applicable laws and regulations of the United Arab Emirates. This document is not intended for circulation or distribution in or into the UAE, other than to persons in the UAE to whom such circulation or distribution is permitted by, or is exempt from the requirements of, the applicable laws and regulations of the United Arab Emirates. The distribution of the information contained herein by the recipient is prohibited. Where applicable, this document relates to securities which are listed outside of the Abu Dhabi Securities Exchange and the Dubai Financial Market. The Bank of Singapore Limited is not authorized to provide investment research regarding securities listed on the exchanges of the United Arab Emirates which are outside of the DIFC. United Kingdom: In the United Kingdom, this document is being made available only to the person or the entity to whom it is directed being persons to whom it may lawfully be directed under applicable laws and regulations of the United Kingdom (such persons are hereinafter referred to as 'relevant persons'). Accordingly, this document is communicated only to relevant persons. Persons who are not relevant persons must not act on or rely on this document or any of its contents. Any investment or investment activity to which this document relates is available only to relevant persons and will be engaged in only with relevant persons. Relevant persons in receipt of this document must not distribute, publish, reproduce, or disclose this document (in whole or in part) to any person who is not a relevant person. United States of America: This product may not be sold or offered within the United States or to U.S. persons.

In Hong Kong, Bank of Singapore Limited is a branch of Bank of Singapore Limited incorporated in Singapore with limited liability.
© 2020 Bank of Singapore Limited. All rights reserved.
Version: July 2020