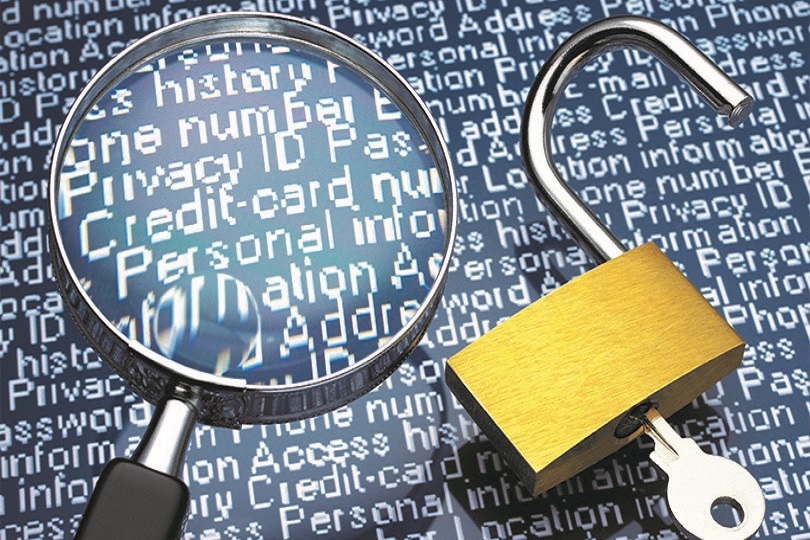 It's a recurrent trope in spy movies—a skilled secret agent infiltrates an organisation and gathers compromising data on its people and processes; information that can be used as leverage. Far from being limited to works of fiction, such intelligence gathering is more common in everyday life than you think, especially in this digital age.
For example, when companies seek to fill a position, their human resource division runs background checks on potential candidates, tapping information on job portals and even social media pages to make hiring decisions. Intelligence amassed from public and unclassified sources and analysed for a specific purpose—be it national security or corporate profiling—is known as open-source intelligence (OSINT). Depending on how the information is used, it can help or harm individuals and organisations.
Here are three things you need to know about OSINT, with tips on how you can identify and plug information 'leakages' about yourself and your organisation.
What are some key OSINT sources?
Traditional media remains one of the most accessible sources of public information. These include magazines and newspapers as well as radio and television broadcasts. Some governments and corporations may also put out unclassified datasets and reports for public viewing.
Importantly, following the dawn of the Internet, new media such as blog posts, digital newsletters and social media have emerged and quickly developed into an OSINT treasure trove. Not only is new media accessible from anywhere. It is also easily shared, which means that it enters the collective consciousness of the general populace more rapidly.
Why should you use OSINT?
OSINT can be used by companies to inform the hiring process. Law enforcement agencies could also use OSINT to identify and track security threats. In these contexts, OSINT is directed outwards.
However, organisations can also carry out OSINT on themselves to learn more about their online privacy and security landscape. For example, OSINT could help organisations uncover leaked credentials of high-value targets such as C-suite personnel. Employees may also inadvertently reveal their organisation's IT assets on their LinkedIn profiles, perhaps even providing outsiders with details on the operating systems and servers used as IT infrastructure at their organisation. Similarly, developers may fail to keep application source code confidential.
Having an OSINT protocol in place could help plug these loopholes before they are exploited by hostile groups.
How do I perform OSINT?
Search engines and social media sites are perhaps the most straightforward means of carrying out OSINT. Simply by keying in the name of an individual or organisation, one can learn what the public knows about the said party.
To go deeper, organisations can use advanced search engines like:
Google Hacking Database
The Google Hacking Database (GHD) is a repository of custom Google search terms for files containing sensitive information such as usernames, vulnerable servers, and even passwords, also known as 'Google Dorks'. Attackers can use this database to identify search strings that may uncover vulnerabilities and sensitive information on affected websites.
For example, the following search string would produce a list of directories within with directory listing enabled, and these files are publicly accessible:
**site: intitle:"index of"**
Hence, organisations may use GHD to check whether any of their sensitive information is inadvertently exposed via these custom search strings.
Wayback Machine
The Wayback Machine is a digital archive of the World Wide Web that stores snapshots of websites at various points in time over the course of history. Attackers may use it to gather compromising intelligence about an organisation through earlier versions of its websites.
Defensively, organisations may use Wayback Machine to ensure that no sensitive data exists in legacy editions of its webpages.
Sploitus
Sploitus is a search engine for publicly-available exploits for vulnerable software. Attackers may use these exploits to launch attacks against organisational assets.
On the other hand, organisations may use Sploitus to find out if exploits for the specific software versions they are using are publicly available. Organisations can then remediate these exploits to pre-empt a breach.
For example, if an organisation server is using Drupal 8.6.10 (a Content Management System, or CMS), a search in Sploitus could reveal if a public exploit exists to compromise the CMS.
HaveIBeenPwned
HaveIBeenPwned is a search engine for compromised email addresses. Anyone can use it to check if their email addresses have been hijacked for malicious purposes and identify which breaches the email addresses were involved in. If an employee learns that his or her email address has been compromised, they can be advised to change their passwords or to enable 2-factor authentication.
Hopefully, with the sharing of some of these basic OSINT tools, you can now leverage this knowledge to discover unexpected information you or your organisation might have leaked on the internet. Take action now to prevent vulnerabilities from being exploited.
This article was first published by the Government Technology Agency of Singapore on April 22, 2019. The opinions expressed in this publication are those of the authors. They do not purport to reflect the opinions or views of Bank of Singapore Limited or its affiliates.
Disclaimer applicable to recommendation
IMPORTANT INFORMATION:
The contents of this presentation have not been prepared or reviewed by Bank of Singapore Limited (the "Bank"). The Bank is not responsible for the accuracy or completeness of the information contained in this presentation which may change without prior notice. If you have any questions regarding the presentation, please refer your questions to the presenter. This presentation may contain views which are not representative of the views of the Bank, and such views may have been derived without discussion, consultation or agreement with the Bank. You will need to decide as to whether or not the contents are suitable for you. When you are in doubt, please seek your own independent financial, legal, tax or other advice as you deem fit. Neither the Bank nor any of its officers accept any liability for any loss whatsoever arising out of or in connection with your use of the information in the presentation.

Cross-Border Marketing

Australia: Bank of Singapore Limited (i) is exempt from the requirement to hold an Australian financial services (AFS) licence under the Corporations Act 2001 (Cth) in respect of all financial products or financial services it provides in accordance with ASIC Class Order 03/1102 (as continued in force by ASIC Corporations (Repeal and Transitional) Instrument 2016/396) to any person in Australia who is a wholesale client, and (ii) is regulated by the Monetary Authority of Singapore under Singaporean laws which differ from Australian laws. Brunei: This document has not been delivered to, licensed or permitted by the Autoriti Monetari Brunei Darussalam, the authority as designated under the Brunei Darussalam Securities Markets Order, 2013 and the Banking Order, 2006; nor has it been registered with the Registrar of Companies, Registrar of International Business Companies or the Brunei Darussalam Ministry of Finance. The products mentioned in this document are not registered, licensed or permitted by the Autoriti Monetari Brunei Darussalam or by any other government agency or under any law in Brunei Darussalam. Any offers, acceptances, sales and allotments of the products shall be made outside Brunei Darussalam. Hong Kong SAR: Bank of Singapore Limited is an Authorized Institution as defined in the Banking Ordinance of Hong Kong (Cap 155), regulated by the Hong Kong Monetary Authority in Hong Kong and a Registered Institution as defined in the Securities and Futures Ordinance of Hong Kong (Cap. 571), regulated by the Securities and Futures Commission in Hong Kong. Indonesia: The offering of the investment product in reliance of this document is not registered under the Indonesian Capital Market Law and its implementing regulations, and is not intended to constitute a public offering of securities under the Indonesian Capital Market Law and its implementing regulations. According, this investment product may not be offered or sold, directly or indirectly, within Indonesia or to citizens (wherever they are domiciled or located), entities or residents, in any manner which constitutes a public offering of securities under the Indonesian Capital Market Law and its implementing regulations. Japan: The information contained in this document is for general reference purposes only. It does not have regard to your specific investment objectives, financial situation, risk tolerance and particular needs. Nothing in this document constitutes an offer to buy or sell or an invitation to offer to buy or sell or a recommendation or a solicitation to buy or sell any securities or investment. We do not have any intention of conducting regulated business in Japan. You acknowledge that nothing in this document constitutes investment or financial advice or any advice of any nature. Malaysia: Bank of Singapore Limited does not hold any licence, registration or approval to carry on any regulated business in Malaysia (including but not limited to any businesses regulated under the Capital Markets & Services Act 2007 of Malaysia), nor does it hold itself out as carrying on or purport to carry on any such business in Malaysia. Any services provided by Bank of Singapore Limited to residents of Malaysia are provided solely on an offshore basis from outside Malaysia, either as a result of "reverse enquiry" on the part of the Malaysian residents or where Bank of Singapore Limited has been retained outside Malaysia to provide such services. As an integral part of the provision of such services from outside Malaysia, Bank of Singapore Limited may from time to time make available to such residents documents and information making reference to capital markets products (for example, in connection with the provision of fund management or investment advisory services outside of Malaysia). Nothing in such documents or information is intended to be construed as or constitute the making available of, or an offer or invitation to subscribe for or purchase any such capital markets product. Myanmar: The provision of any products and services by Bank of Singapore Limited shall be solely on an offshore basis. You shall ensure that you have and will continue to be fully compliant with all applicable laws in Myanmar when entering into discussion or contracts with Bank of Singapore Limited. Oman: This document does not constitute a public offer of investment, securities or financial services in the Sultanate of Oman, as contemplated by the Commercial Companies Law of Oman (Royal Decree No. 4/1974), Banking Law of Oman (Royal Decree No. 114/2000) or the Capital Market Law of Oman (Royal Decree No. 80/1998) and the Executive Regulations of the Capital Market Law (Ministerial Decision No. 1/2009) or an offer to sell or the solicitation of any offer to buy non-Omani investment products, securities or financial services and products in the Sultanate of Oman. This document is strictly private and confidential. It is being provided to a limited number of sophisticated investors solely to enable them to decide whether or not to make an offer to invest in financial products mentioned in this document, outside of the Sultanate of Oman, upon the terms and subject to the restrictions set out herein and may not be reproduced or used for any other purpose or provided to any person other than the original recipient. Additionally, this document is not intended to lead to the making of any contract within the territory or under the laws of the Sultanate of Oman. The Capital Market Authority of Oman and the Central Bank of Oman take no responsibility for the accuracy of the statements and information contained in this document or for the performance of the financial products mentioned in this document nor shall they have any liability to any person for damage or loss resulting from reliance on any statement or information contained herein. Russia: The investment products mentioned in this document have not been registered with or approved by the local regulator of any country and are not publicly distributed in Singapore or elsewhere. This document does not constitute or form part of an offer or invitation to the public in any country to subscribe for the products referred to herein. South Korea: The document does not constitute an offer, solicitation or investment advertisement to trade in the investment product referred to in the document. The Philippines: The information contained in this document is not intended to constitute a public offering of securities under the Securities Regulation Code of the Philippines. Dubai International Financial Center (DIFC): Bank of Singapore Limited has a branch registered in the Dubai International Financial Centre ("DIFC") which is regulated by the Dubai Financial Services Authority ("DFSA"). Bank of Singapore Limited (DIFC Branch) is not a financial institution licensed in the United Arab Emirates outside of the DIFC and does not undertake banking or financial activities in the United Arab Emirates nor is it licensed to do so outside of the DIFC. This material is provided for information purposes only and it is general information not specific in any way to any particular investor, investor type, strategy, investment need or other financial circumstance. As such this information is not financial advice or a financial promotion, nor is it intended to influence an investor's decision to invest. It is not to be construed as an offer to buy or sell or solicitation of an offer to buy or sell any financial instruments or to participate in any particular trading strategy in any jurisdiction. The material is only intended for persons who fulfill the criteria to be classified as "Professional Clients" as defined under the DFSA rules and should not be reviewed, received, provided to or relied upon by any other person. United Arab Emirates (U.A.E): The information contained herein is exclusively addressed to the recipient. The offering of certain products in this document has not been and will not be registered with the Central Bank of United Arab Emirates or Securities & Commodities Authority in the United Arab Emirates. Any products in this document that are being offered or sold do not constitute a public offering or distribution of securities under the applicable laws and regulations of the United Arab Emirates. This document is not intended for circulation or distribution in or into the UAE, other than to persons in the UAE to whom such circulation or distribution is permitted by, or is exempt from the requirements of, the applicable laws and regulations of the United Arab Emirates. The distribution of the information contained herein by the recipient is prohibited. Where applicable, this document relates to securities which are listed outside of the Abu Dhabi Securities Exchange and the Dubai Financial Market. The Bank of Singapore Limited is not authorized to provide investment research regarding securities listed on the exchanges of the United Arab Emirates which are outside of the DIFC. United Kingdom: In the United Kingdom, this document is being made available only to the person or the entity to whom it is directed being persons to whom it may lawfully be directed under applicable laws and regulations of the United Kingdom (such persons are hereinafter referred to as 'relevant persons'). Accordingly, this document is communicated only to relevant persons. Persons who are not relevant persons must not act on or rely on this document or any of its contents. Any investment or investment activity to which this document relates is available only to relevant persons and will be engaged in only with relevant persons. Relevant persons in receipt of this document must not distribute, publish, reproduce, or disclose this document (in whole or in part) to any person who is not a relevant person. United States of America: This product may not be sold or offered within the United States or to U.S. persons. In Hong Kong, Bank of Singapore Limited is a branch of Bank of Singapore Limited incorporated in Singapore with limited liability.
© 2019 Bank of Singapore Limited. All rights reserved.
Version: December 2019