CEO U Make a Difference award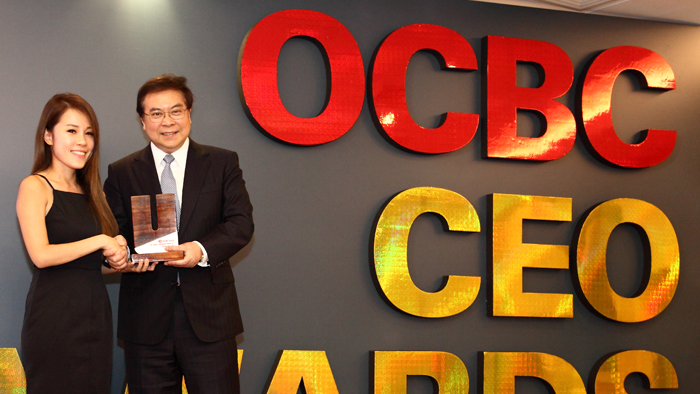 The CEO U Make A Difference Award recognises outstanding individuals who have made a meaningful and positive difference to their colleagues beyond their work responsibilities.


Wei Ping was nominated by her manager who describes her as a 'Supergirl'! She inspires others with her tenacity and resilience, especially how she has coped with family (being the "mother" in her household from a young age), studies and work commitments. Despite this, she maintains a cheerful, supportive and positive disposition, supporting colleagues and continues to excel in her work.


Let's hear from the winner, Phang Wei Ping, a Senior Operations Officer from the Transaction Services team.
I am really honoured and flattered to receive this award and the credit goes to my manager as well. Winning this award is a great validation to my commitment to bringing a difference to the people's lives. It gives me added confidence to inspire others and at the same time continue to excel in my work. I like how my role allows me to think out of the box and to work with different teams to find a solution. Working in Bank of Singapore is exciting in a way that change is the only constant. Every day you will get to learn something new. The management is very supportive as well, and I was given a lot of opportunities to take on new challenges. Bank of Singapore also ensures we 'work hard, play hard'. They will organise events out of work for us to enjoy.
Phang Wei Ping , Senior Operations Officer
Chairman's GEMS Award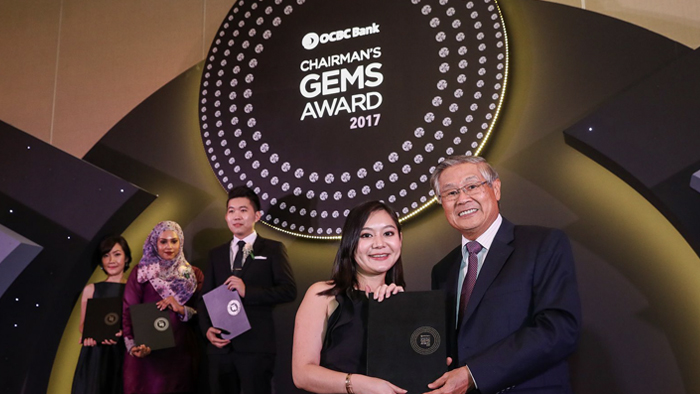 The Chairman's GEMS award is the highest service accolade accorded to outstanding individuals in the OCBC group who are chosen following a stringent selection process to identify staff who have who shown extraordinary service excellence.


Let's hear from the winner, May Yeow, a Marketing Associate from the Indonesia market.
I appreciate that the company I work for recognises and appreciates my work. Winning an award is no fame but rather, motivational strength to do better and knowing I am made of stronger stuff than I know. I cherish the amazing people I have met and this serves as a reminder to myself to always give back. Working in Bank of Singapore has been wonderful because I am given exposure to do both investments and organizational tasks. I love having that variety because the exposure to investments keeps me learning and I like to take care of documentations as well. I also love the good relationships that I have with my clients and my colleagues. No two days are the same and all these people help keep each day interesting.
May Yeow , Marketing Associate