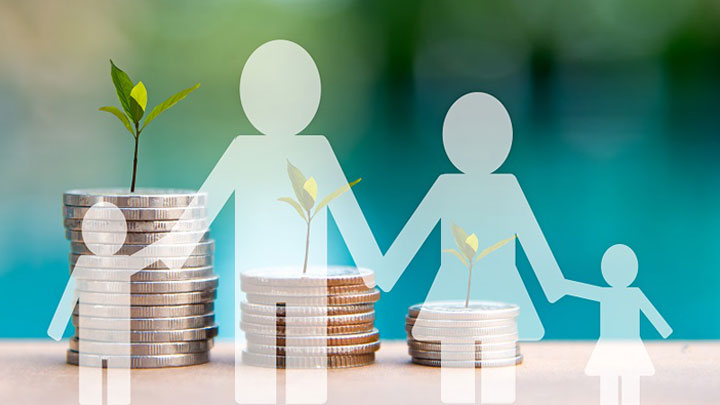 Preserving your legacy
It is no secret that Asia has led the way in wealth creation in recent years. The collective fortune of the China's wealthiest individuals grew by a staggering 65 percent, or $177 billion last year, according to the Bloomberg Billionaires Index. However, the concept of family office is relatively new to Asia, compared to North America and Europe, despite the rapid wealth accumulation in this region.
Bank of Singapore has curated an exclusive Family Office Forum for ultra-high net worth clients who are looking to establish a family office. The Forum brings together thought-leaders and subject matter experts who share insights into the challenges and benefits of setting up such structures.
In its 2nd consecutive year, the Family Office Forum hosted close to100 guests from the region and was held in collaboration with Charles Monat Associates on 1 August 2018.
In his opening remarks, Bank of Singapore CEO Bahren Shaari said, "2018 marks the 80th year that we've been safe-guarding the wealth of Asia's most prominent families – first as Chinese Bankers Trust Company and now as Bank of Singapore Trustee. We know how important legacy planning and wealth protection are to our clients."
Key insights from the Family Office Forum
Increased interest in family offices among ultra-high net worth clients
Aida Soon, Deputy Head, Wealth Planning, Trust and Insurance from Bank of Singapore, quoted the PwC study which showed that 85% of billionaires in Asia are first generation and an estimated USD2.1 trillion of wealth will be transferred to the next generation in next 20 years – representing the largest wealth transfer to date globally and the first in Asia.
She also pointed out that the growing interest in family offices in Asia reflects the increase in sophistication among the ultra-high net worth clients in the region. More family offices being formed in Asia, specifically in Singapore, as a result of the incentive schemes that mega wealthy families stand to gain from such structures.


Sustainability is the biggest challenge to Asian family businesses in wealth preservation
Professor Joseph P.H. Fan from The Chinese University of Hong Kong, revealed that Asian family businesses, those covered in his research, experienced a 60% drop in their stock market value during the succession period due to difficulties in passing on 'intangible' wealth to next generation. The intangible wealth refers to the family values and principles governing the wealth management and preservation for the next generation. He urged the families (the audience) to start planning now because it takes as long as 20 years to prepare for the proper wealth transfer.
Establishing family governance is the key to succession planning
Family governance is critical to build consensus, reconcile interests, and preserve and family's intangible wealth through collaboration.
Chua Weiling, Member of Chua Foundation and Managing Director of One Hill Capital, shared her family's experience in setting up a trust, constitution and foundation which helped to transfer the family values and wealth to the next generation. She also elaborated on the importance of cultivating a sustainable, collaborative family enterprise through governance.
The Forum concluded with a panel discussion moderated by Lee Woon Shiu, Head of Wealth Planning, Trust and Insurance at Bank of Singapore. The panellists exchanged views on the key challenges when creating a family governance framework and shared tips on how they overcame the odds through the journey.
Contact us if you are interested in knowing more about our programme and other upcoming events.