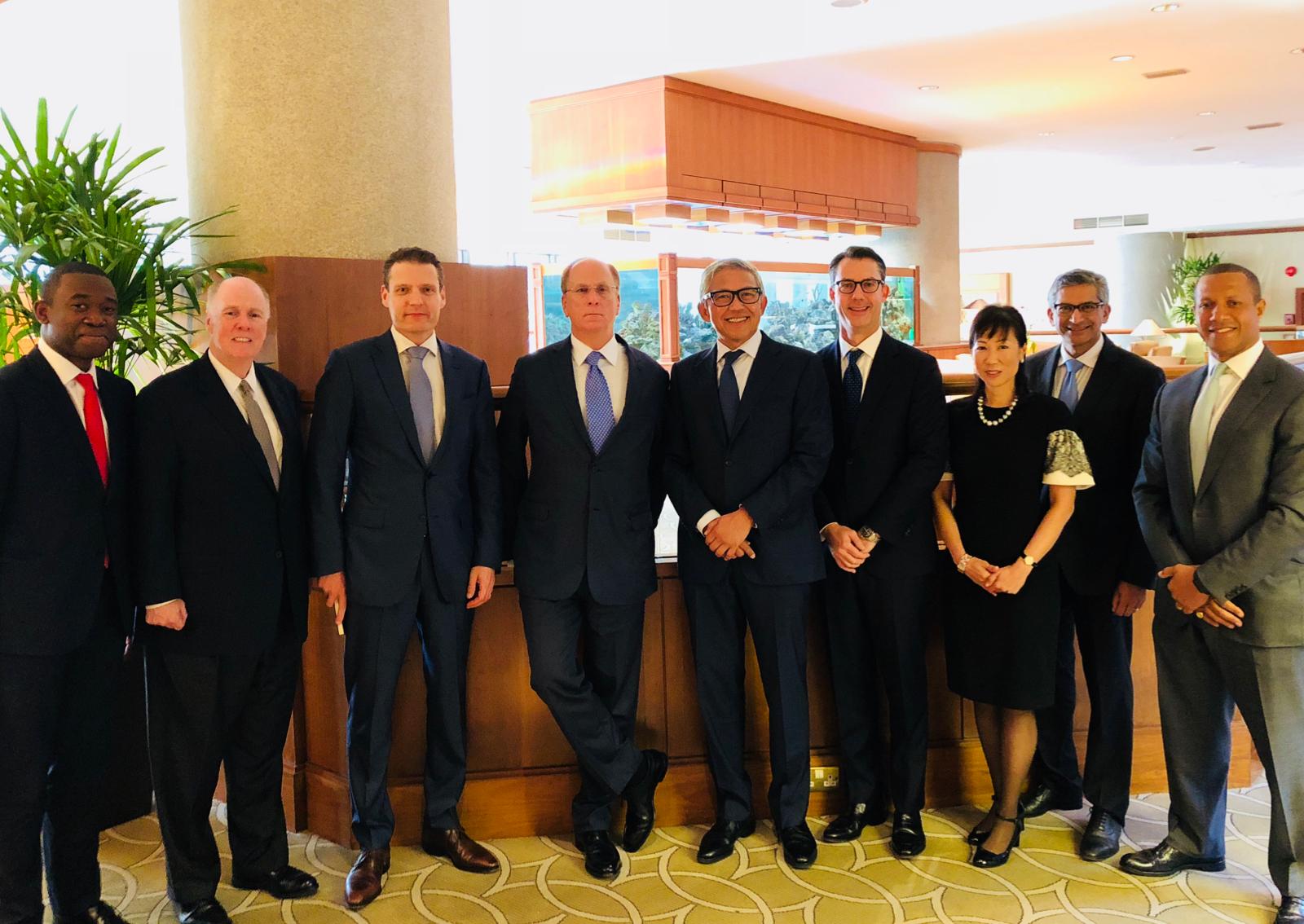 Preserving your legacy
We had the privilege of hosting Larry Fink, CEO of BlackRock, in an exclusive event for our Bank of Singapore clients this morning.
My leadership team and I had the opportunity of a private conversation with Larry Fink, just before that as well. Interesting insights.
Besides listening to Larry's views on likely market recovery in the next few months post the mid-term US elections; and that he believes the US-China tensions will improve in the short-term; Larry also shared his thoughts around running Blackrock as a business.
"We are good in the operations." Technology is something the firm believes in and invests heavily, in order to achieve a more cost efficient operations, supporting the firm and its investors in tools for better investment decision-making, supporting many investors in education and solving the "retirement puzzle".
And "we are also good in the bigger picture." Blackrock advises governments, and for example in the 2008 financial crisis, Blackrock had the opportunity to shape, and advise the US, Swiss and other governments to navigate the financial crisis.
However, as a listed firm, the public expects the organization to have a greater societal value. Larry had to make a difficult decision recently, to not attend or participate in a conference in Saudi Arabia, even though Blackrock had meaningful business there, due to the controversy around the death of journalist Khashoggi. He had to make a stand. It is not easy, but one has to step up to it.
Through his annual CEO Letter, Larry also had, over the past years been able to influence companies which Blackrock invests in – whether directly or indirectly on behalf of its investors – by encouraging them to articulate clearly their purpose and contribution to society. Expectations are increasing, particularly for listed, as well as larger firms, to have a societal value.
The final thought which struck me was
his view on his legacy
:
What does Larry Fink want leave as a legacy for Blackrock? "Like a father who wants his child to do better than him, I want Blackrock to be better off without me than with me."
"Blackrock is built around my weaknesses. I surround myself with people who are better than I am in many areas. My worry is that when I am not around, I worry if anyone is able to replicate my strengths."

Founders of successful companies have to prepare their companies early for the time when they will retire. That means finding senior management who will complement the Founder's weaknesses when the founder is around, whilst mentoring successors who can take forward their Founder's strengths when the Founder is not around. It was a good thought to leave behind, in the room – all entrepreneurs and many founders of companies from the region. A great thought for me to digest as well.