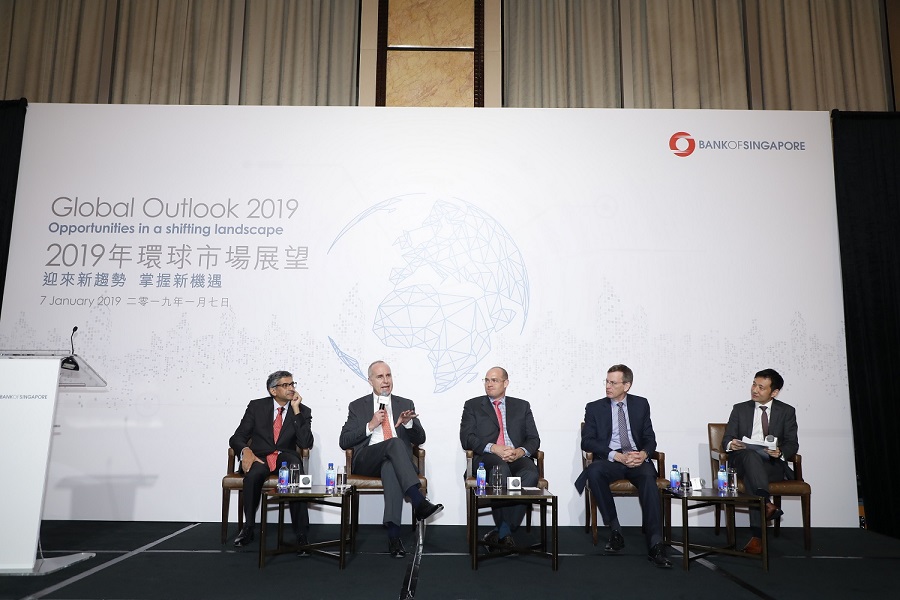 Event Highlights
Bank of Singapore held its Hong Kong Global Outlook 2019 on Monday 7 January at the Four Seasons Hotel. We were pleased to host more than 500 guests at this flagship event which featured widely-acclaimed thought leaders, industry experts and investment specialists.
Themed "Opportunities in a Shifting Landscape" the event highlighted the challenges of growing geopolitical risks, escalating volatility and slowing global growth – characteristic of a mature economic cycle. In the face of looming challenges, our speakers shared their views and explored investment opportunities to be captured.
Overall, guests gained valuable insights on significant market and industry trends in addition to major investment themes for 2019.