About the event
Bank of Singapore is proud to host its Global Outlook conference on Sunday, 20 January 2019. This conference brings together opinion leaders and topical experts to share their insights on the trends of the world today.
In 2019, we anticipate that the market will venture deeper into the mature stages of the global economic cycle, especially for the US, which is more advanced in the cycle as compared to Europe, Japan and Emerging Markets. Against this backdrop, we face the prospect of larger moves in inflation and policy, as well as the risks of inflection points in earnings and economic growth.
As the growth moderates and central banks continue to gradually normalize monetary policy, we expect that just as quantitative easing was hugely supportive of asset prices, the reverse of this dynamic will become increasingly true ahead. So how do we invest?
Our speakers will share their insights on the macro outlook, address the issues at hand and provide relevant strategies as we steer into 2019. Our keynote speaker from Oracle will discuss how emerging technologies are likely to shape our future in both personal and professional spheres, and examine the approaches to understanding and embracing these technologies.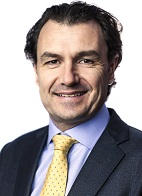 Tom Keenan
Head of Wholesale Asia ex-Japan,
Robeco Institutional Asset Management B.V


Read more
Tom is responsible for driving Robeco's wholesale business and managing the relationship with intermediaries including banks and wealth managers, insurance companies and independent financial advisors in Asia excluding Japan.
He spent the last 10 years at BlackRock, most recently heading up its Private Bank and Wealth Distribution business for Asia ex -Japan.
Read less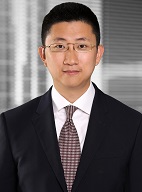 Max Wong
Managing Director,
Oaktree Capital Management
Read more
Mr. Wong joined from Franklin Templeton where he served as Head of Institutional Business where he was responsible for managing business development, client servicing, consultant relationships and marketing for the Greater China region.
Read less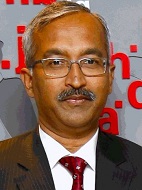 Anand Subramanian
Director - Applications Strategy & Innovations Head,
ECEMEA Oracle Corporation


Read more
An industry veteran with over 23 years of experience in the technology business, Anand is responsible for setting up and running the Oracle innovation hubs across ECEMEA. His focus is on emerging technologies (AI, Block Chain, RPA and IoT) and his primary role is to help articulate the latest trends in technology and how such technologies can help large enterprises achieve their business goals.
Anand has written research papers in the areas of Digital Marketing and has filed a patent for innovative design in IT systems. He is actively involved with several universities in UAE and he is a frequent speaker on subjects like Digital CFO, Customer Experience, AI, Emerging Technologies and Innovation.
Read less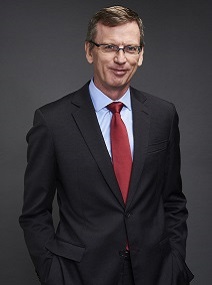 Richard Jerram
Chief Economist



Read more
Richard Jerram is Managing Director and Chief Economist for Bank of Singapore where he is responsible for analysing and forecasting global macro developments, as well as being a key member of the investment committee. He joined Bank of Singapore in 2011.
Richard has been working as an economist for three decades. He was in Tokyo during the late 1980s bubble, followed by a period running Asia-Pacific forecasting for the Economist Intelligence Unit in London and then studying for a doctorate at the LSE. He returned to Japan with ING Securities in 1996, which was acquired by Macquarie Securities in 2004. In 2009, Richard was appointed Head of Asian Economics and was based in Singapore. Richard has a BSc from University College London and an MSc and PhD from the London School of Economics. He is also a CFA charterholder.
Read less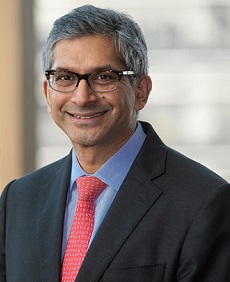 Rajeev De Mello
Chief Investment Officer



Read more
Rajeev De Mello is the Chief Investment Officer of Bank of Singapore.
Since 2005, he has been investing in Asia and heading investment teams in firms such as Schroders Investment Management, Western Asset Management and Pictet. Before that, he managed European fixed income for Pictet Asset Management in Geneva.
During the 1990s, Rajeev led trading teams for UBS in Zurich, Geneva and Hong Kong. Earlier on he was a management consultant for McKinsey. He started his career in gold and currency options shortly before the 1987 crash.
Rajeev has BSc. in Economics from the London School of Economics and a MBA from Georgetown University.
Read less