About the event
Explore opportunities in a shifting landscape in our Global Outlook luncheon conference. This conference brings together the thought leaders and topical experts as they share their insights on the trends of the world.
We anticipate that the market will venture deeper into the mature stages of the global economic cycle, especially for the US, which is more advanced in the cycle as compared to Europe, Japan and Emerging Markets. Against this backdrop, we face the prospect of larger moves in inflation and policy, as well as the risks of inflection points in earnings and economic growth.
How do we invest as growth moderates and central banks continue to gradually normalise monetary policy? Just as quantitative easing was hugely supportive of asset prices, the reverse of this dynamic will become increasingly true ahead.
Let our line-up of speakers share insights of the macro outlook and future, and also address the issues at hand, to provide relevant strategies as we steer into 2019.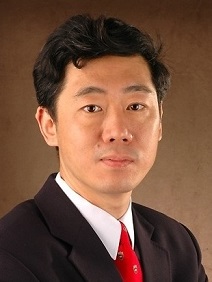 David Daokui Li
Director,
Academic Center for Chinese Economic Practice and Thinking(ACCEPT),Tsinghua University


Read more
David D. Li is the Mansfield Freeman Professor of Economics of Tsinghua University; as well as Director of Academic Center for Chinese Economic Practice and Thinking, and the founding Dean of the Schwarzman Scholars at Tsinghua University.
As a leading Chinese economist, Professor Li is active in policy advising and discussions. He is a member of the Standing Committee of the Chinese People's Political Consultative Committee (CPPCC) and a member of Sino-German Economic Advisory Council. He's also a member of the Global Agenda Council of the World Economic Forum based in Switzerland. He previously served on China's Monetary Policy Committee and was an external advisor to the International Monetary Fund.
Professor Li holds a B.S. and Ph.D. in economics from Tsinghua University and Harvard University, respectively.
Read less
Howard Marks
Co-Chairman and Co-Founder
Oaktree Capital Management, L.P.
Read more
Since the formation of Oaktree in 1995, Mr. Marks has been responsible for ensuring the firm's adherence to its core investment philosophy; communicating closely with clients concerning products and strategies; and contributing his experience to big-picture decisions relating to investments and corporate direction.
From 1985 until 1995, Mr. Marks led the groups at The TCW Group, Inc. that were responsible for investments in distressed debt, high yield bonds, and convertible securities. He was also Chief Investment Officer for Domestic Fixed Income at TCW.
Previously, Mr. Marks was with Citicorp Investment Management for 16 years, where from 1978 to 1985 he was Vice President and senior portfolio manager in charge of convertible and high yield securities. Between 1969 and 1978, he was an equity research analyst and, subsequently, Citicorp's Director of Research.
Mr. Marks holds a B.S.Ec. degree cum laude from the Wharton School of the University of Pennsylvania with a major in finance and an M.B.A. in accounting and marketing from the Booth School of Business of the University of Chicago, where he received the George Hay Brown Prize. He is a CFA® charterholder.
Mr. Marks is a Trustee and Chairman of the Investment Committee at the Metropolitan Museum of Art; Chairman of the Investment Committee and Board of Trustees of the Royal Drawing School; and an Emeritus Trustee of the University of Pennsylvania where from 2000 to 2010 he chaired the Investment Board.
Read less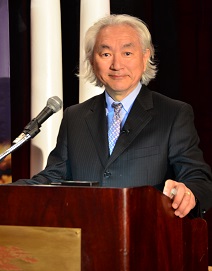 Dr Michio Kaku
World renowned futurist



Read more
Dr Michio Kaku is a world renowned theoretical physicist and futurist. He is also a bestselling author, acclaimed public speaker, and popularizer of science. He has appeared in many television programmes on BBC, the Discovery Channel, the History Channel, the Science Channel and a number of the network news channel.
The author of numerous international best sellers, Kaku's latest is The Future of the Mind: The Scientific Quest to Understand, Enhance, and Empower the Mind (February 2014), in which he gives an authoritative and compelling look at the astonishing research being done in top laboratories around the world—all based on the latest advancements in neuroscience and physics. Kaku takes us on a grand tour of what the future might hold, giving us not only a solid sense of how the brain functions but also how these technologies will change our daily lives.
Kaku writes regularly for major publications such as Time, Wall Street Journal, Discover Magazine, New Scientist Magazine, Astronomy and Wired. He has also hosted a CNBC series called The Edge: The Future of the Mind and had a cameo in the 2013 Brad Pitt blockbuster World War Z.
He also appeared on CNN International to discuss about America's plan to send humans to Mars by 2030 and discussed key initiatives around the world that are leading the way to new and better energy sources that will lead to greater sustainability and energy independence.
Dr Michio Kaku will share with you his vision of the future and brings to you a different perspective on how future trends will bring new avenues to business and society.
Read less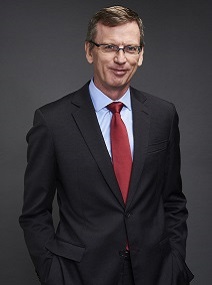 Richard Jerram
Chief Economist



Read more
Richard Jerram is Managing Director and Chief Economist for Bank of Singapore where he is responsible for analysing and forecasting global macro developments, as well as being a key member of the investment committee. He joined Bank of Singapore in 2011.
Richard has been working as an economist for three decades. He was in Tokyo during the late 1980s bubble, followed by a period running Asia-Pacific forecasting for the Economist Intelligence Unit in London and then studying for a doctorate at the LSE. He returned to Japan with ING Securities in 1996, which was acquired by Macquarie Securities in 2004. In 2009, Richard was appointed Head of Asian Economics and was based in Singapore. Richard has a BSc from University College London and an MSc and PhD from the London School of Economics. He is also a CFA charterholder.
Read less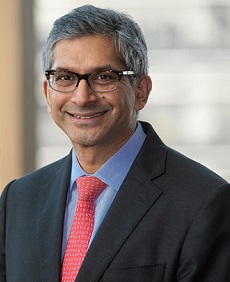 Rajeev De Mello
Chief Investment Officer



Read more
Rajeev De Mello is the Chief Investment Officer of Bank of Singapore.
Since 2005, he has been investing in Asia and heading investment teams in firms such as Schroders Investment Management, Western Asset Management and Pictet. Before that, he managed European fixed income for Pictet Asset Management in Geneva.
During the 1990s, Rajeev led trading teams for UBS in Zurich, Geneva and Hong Kong. Earlier on he was a management consultant for McKinsey. He started his career in gold and currency options shortly before the 1987 crash.
Rajeev has BSc. in Economics from the London School of Economics and a MBA from Georgetown University.
Read less
Global Outlook 2019 in other locations:
Dubai – 20 January 2019