We can help you live your values and drive change while investing for returns. Whether you are focused on environmental protection, gender equality or other causes, our team of experts can guide and work with you to align your investment strategy with your values and financial goals.
To help you build and manage your sustainable investing portfolio, we guide you through a systematic process.
First of all, we will help you understand the latest investment trends, which are constantly evolving, and share the different ways you can invest sustainably.
Secondly, we will work with you to identify an approach that best aligns with your investment and sustainable preferences.
Thirdly, we implement – customising your portfolio along the lines of your sustainable investment goals and your risk and return expectations. To ensure your investment strategy stays in line with your goals, regular portfolio reviews are conducted with you.
At Bank of Singapore, we integrate environmental, social and governance (ESG) analysis into our approach and evaluation of investment opportunities.
Looking through an ESG lens is one of the strongest ways to help determine the viability of long-term returns of an investment.
We take a forward-looking and transition-based approach that takes not just the current and past ESG profile of an investment opportunity, but our assessment of its future trajectory.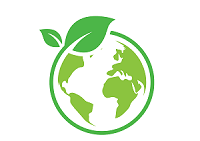 E stands for Environmental
This component requires research and analysis of a variety of factors that relates to a company's positive and negative impact on the environment, such as its energy and water use, carbon emission, waste, pollution and natural resource conservation
---
S stands for Social
This looks at how a company may impact society and encompasses people-related factors such as employee engagement, corporate social responsibility, diversity and inclusion as well as labour standards.
---
G stands for Governance
This component looks at how corporate governance aspects such as how the business relates to different stakeholders (not just shareholders) and how it is run. Areas of analyse include transparent accounting methods, business ethics, shareholder rights and executive compensation.